For sale: Fender Bandmaster Reverb 1973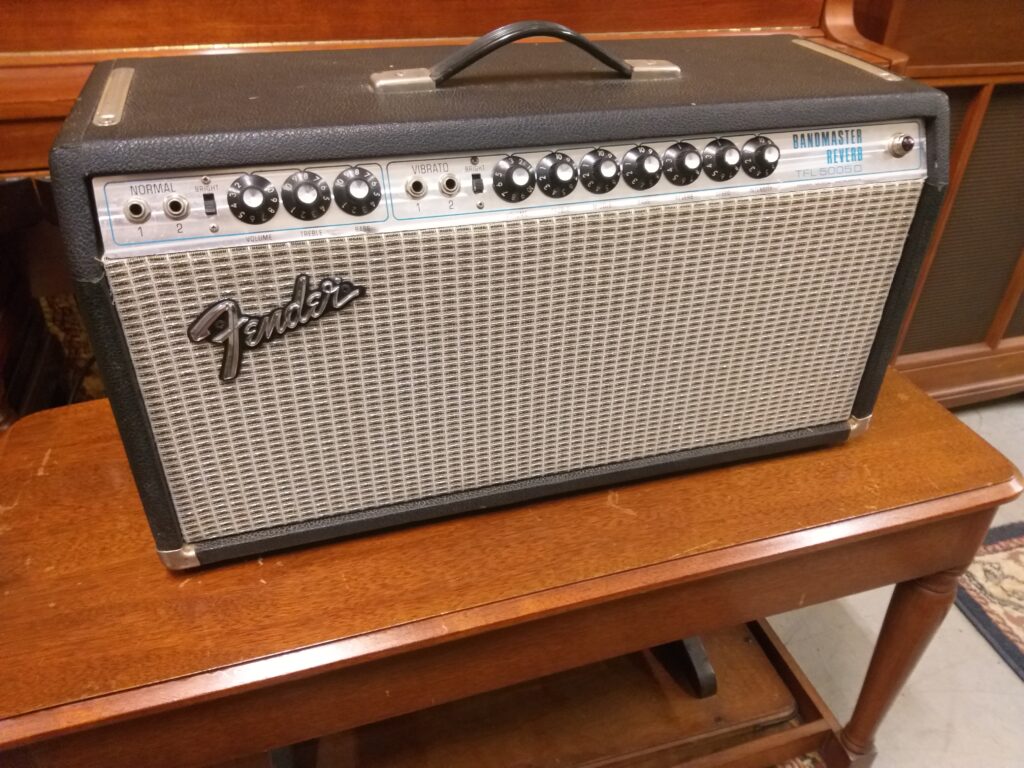 Here we have a very clean and original Fender Bandmaster Silverface head from 1973 for sale. It's had a thorough restauration to ensure optimal sound and reliability.
The following has been done:
-Internal cleaning
-External cleainng incl chrome
-New power tubes (TAD)
-New preamp tubes (TAD)
-All electrolytic capacitors and power tube resistors replaced
-All powertube an rectifier tubesockets replaced
-New tone caps (orange drops) and diodes
-Bias mod for variable settings
-Check and restore all bad solder joints
-Replace defect and/or wrong parts to bring back to original specs.
This amp can be used in a studio or on stage right away, suitable for the (semi-) pro's. There's a 12 month warranty.
Price is €1.350,-