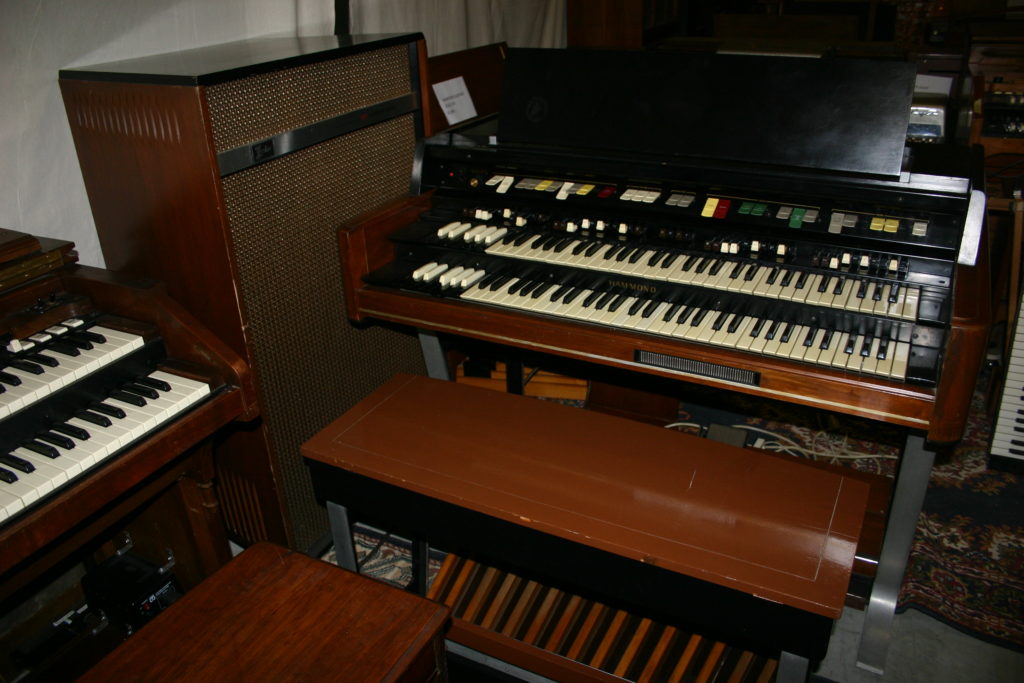 For sale: Hammond X77 with matching Leslie speaker
The Hammond X77 is the successor of the H100 series, but with a matching Leslie speaker and a kick-ass cabinet! The tonewheelgenerator has 96 tonewheels and both manuals have extra drawbars for more voices.
The combo is sold fully functional, but not completely restored. The tonewheelgenrator has been oiled. Everything has been checked and adjusted and workt like it should Percusison, reverb, presets, pedlas, drawbars and of course the Leslei rotors. Orginal bench and pedals are included too.
Price is €1.799,-. Will only be sold as a set.
Can be delivered in Netherlands/Germany/Belgium/Luxembourg and France for an additional fee. Other countries will be freight shipping. Contact us for a quote.
Vintage Instrument Service is thé shop to buy vintage electro mechanical keyboards. Lots of studio's, music schools and keyboard players for bands like Birth of Joy, DeWolff, Candy Dulfer, Di-rect, Doe Maar, Fink, Guus Meeuwis, Jett Rebel, Lachy Doley, Pater Moeskroen, Rowwen Heze, Sven Hammond en The Kik alrready came here.