Fender Rhodes Mark 1 SeventyThree 1973 completely rebuild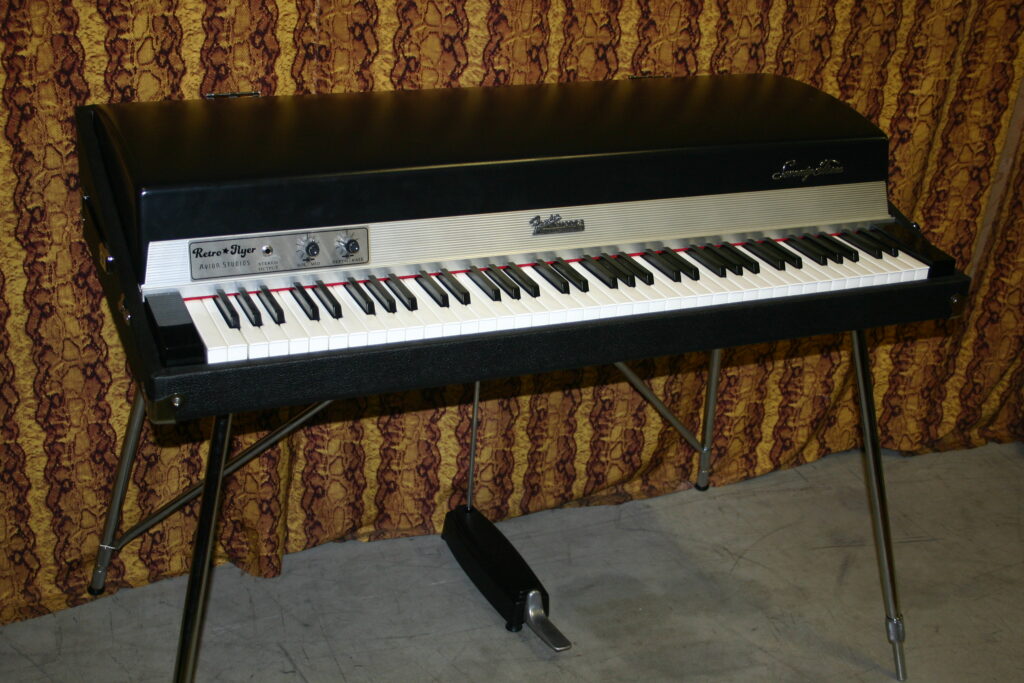 This Fender Rhodes has been completely rebuild, so sound and action are all in perfect order. Outside has been made as new too with new tolex, hardware logo's and even new legs/pedal. The plastic lid and cheek blocks are also new and to top it off a brand new RetroFlyer preamp has been installed A total of €3.250,- in parts and labour has been spent into this Rhodes.
The following has been done internally to assure it's perfect:
– Tuning
– Voicing
– Replacing bad and broken tines
– New tonebar grommets incl. screws en washers
– Alligning en grinding tines
– Repositioning harp
– Adjusting damperams
– Minimalize keyplay and lube keypins (front and centerpins)
– Leveling keys
– Cleaning keys, frame and inside case
– New rubber hammertips (original square type)
– Actionmod for better/lighter action
– New damper felts
– Everything elso needed to make this Rhodes complete and reliable
The Fender Rhodes is voiced with a minimum of bells and maximum of dynamics and bark, like the recordings of the (early) seventies. Think Stevie Wonder's I Wish or Steely Dan's Babylon Sister, Pink Floyd Shine on you craze diamond, etc. 
This Rhodes can be used in a studio or on stage right away, suitable for the (semi-) pro's.
There's a 12 month warranty.