Fender Rhodes Mark 1 SeventyThree 1975 completely rebuild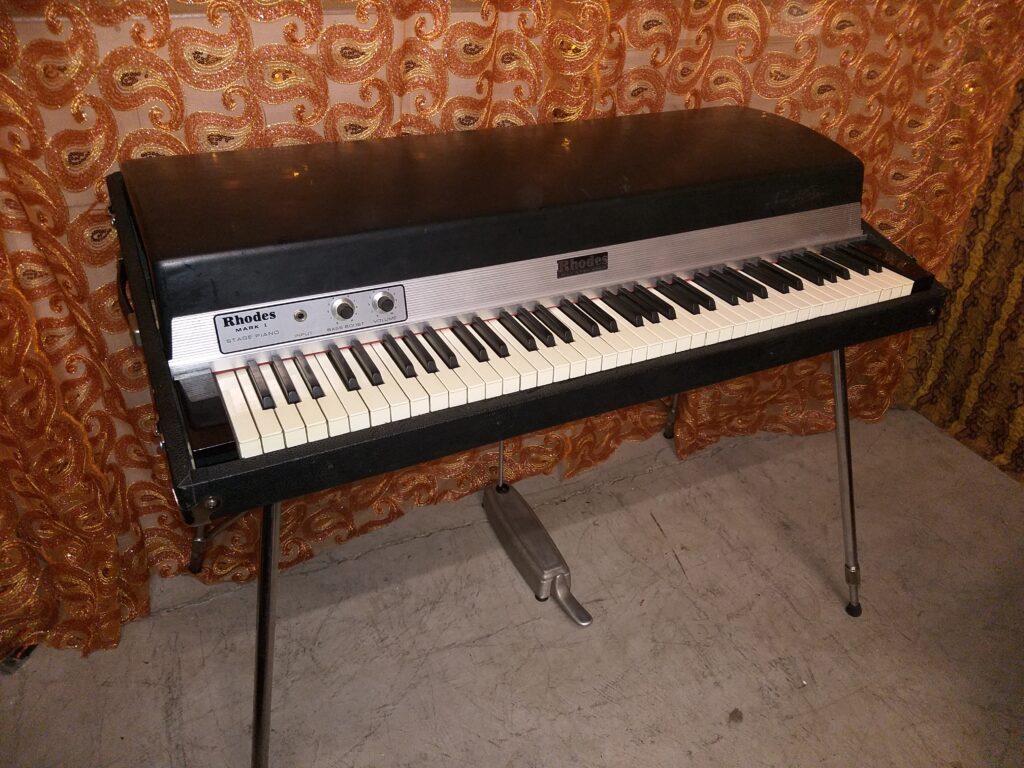 This Fender Rhodes has been completely restored, so sound and action are all in perfect order. Outside is original, but looks good. A total of €1.200,- in parts and labour has been spent into this Rhodes. 
The following has been done internally to assure it's perfect:
– Tuning
– Voicing
– Replacing bad and broken tines
– New tonebar grommets incl. screws en washers
– Alligning en grinding tines
– Repositioning harp
– Adjusting damperams
– Minimalize keyplay and lube keypins (front and centerpins)
– Leveling keys
– Cleaning keys, frame and inside case
– New rubber hammertips 
– Actionmod for better/lighter action
– New damper felts
– Everything elso needed to make this Rhodes complete and reliable
The Fender Rhodes is voiced with a minimum of bells and maximum of dynamics and bark, like the recordings of the (early) seventies. Think Stevie Wonder's I Wish or Steely Dan's Babylon Sister, Pink Floyd Shine on you craze diamond, etc.
This Rhodes can be used in a studio or on stage right away, suitable for the (semi-) pro's.
Price is €4.099,- incl (non refundable) VAT.
There's a 12 month warranty.