Hammond B3 with Leslie 122 for sale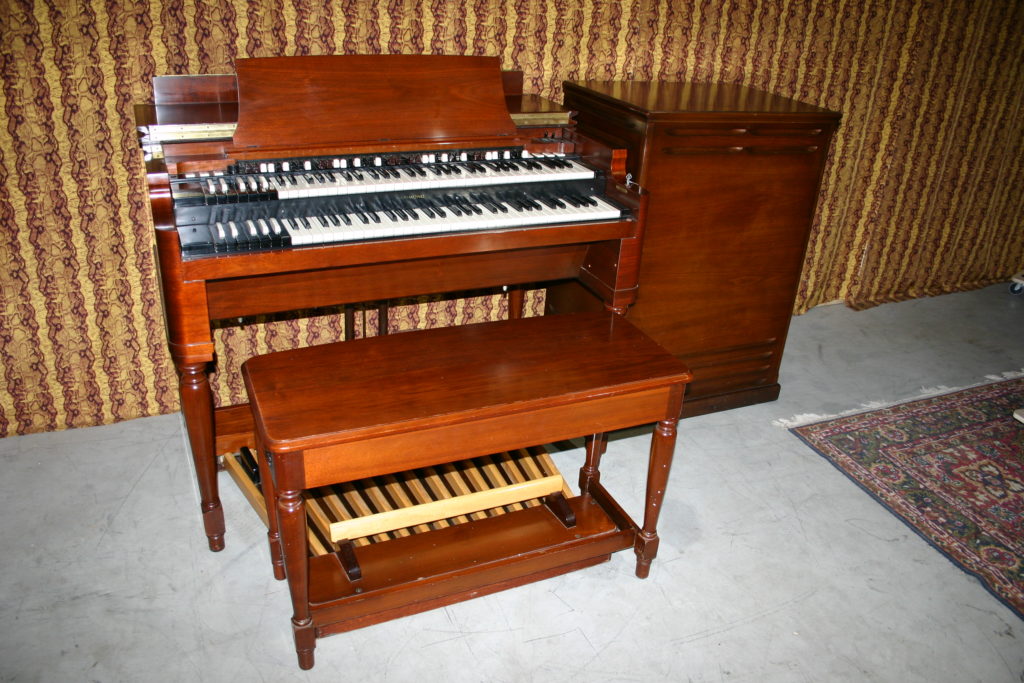 The Hammond B3 is a real legend. This particular one from 1962 is in almost new condition. In it's entire life it never left the living room. The outside is as good as mint with only very few blemishes. It hasn't been used much over the years, but still a full package 4 rebuild has been done. THIS IS A PERFECT HAMMOND B3!! 
Combined with a beautiful Leslie 122 this is a real killer combi! Hammond and Leslie are both fully restored. The following has been done to to ensure perfect functionality:
Hammond B3
– Drawbarcontacts cleaned and lubed, to ensure excellent contact and eliminate scratsching noises.
– New tubes AO28 preamp (more output, brilliance, more percussionbite and less hiss/hum))
– New Trek II pcb's for AO28 preamp with all new electrolyt capacitors, capacitors' resistors (less noise/hum and tighter bass)
– New keyfelts to minimize key noises (upstop and downstop), black keyfelts are repositioned to minimize key noises
– Minimize sideway keyplay, to eliminate the click and clack noises when sliding over the keys.
– New tonewheel generator capacitors to restore the original tonewheel curve from 1 to 91. This will really bring back live in a vintage Hammond from 1963 or older!
– New vibrato line capacitors to restore the original vibrato curve
– Percussion volume and vibrato brilliance modification to balance different sound options
Leslie 122
– Mechanical rebuild: all new grommets for motors and rotors, new O-rings and new rotor bearings. Rebuild of all four motors which included complete disassembly, cleaning, lubing and adjustment of all moving parts. This will ensure silent and effecient operation with the fastest acceleration and deacceleration times.
– Rebuild 122 amp and crossover plus new tubes. All resistors, pots, capacitors, electrolyte capacitors, diodes and tubes are replaced. The will result is best and loudest output possible, give more definition, more brilliance, tighter basses and almost now hiss and hum
– Installation solid state Trek II relais, to eleminate the clicking and popping noises when switching speeds.
Of course the tonewheelgenerator will be oiled and everything works as it should. Percussion, vibrato, presets, presets, pedals, all tonewheels, drawbars. Everything has been gone through. It will function the way you expect from a Hammond organ. Original bench and pedals are included as well.
Can be used in a studio or on stage right a wat. Perfect for the (semi-) professional. The combi comes with a 12 month warranty.