For sale: Fender Bandmaster blackface 1965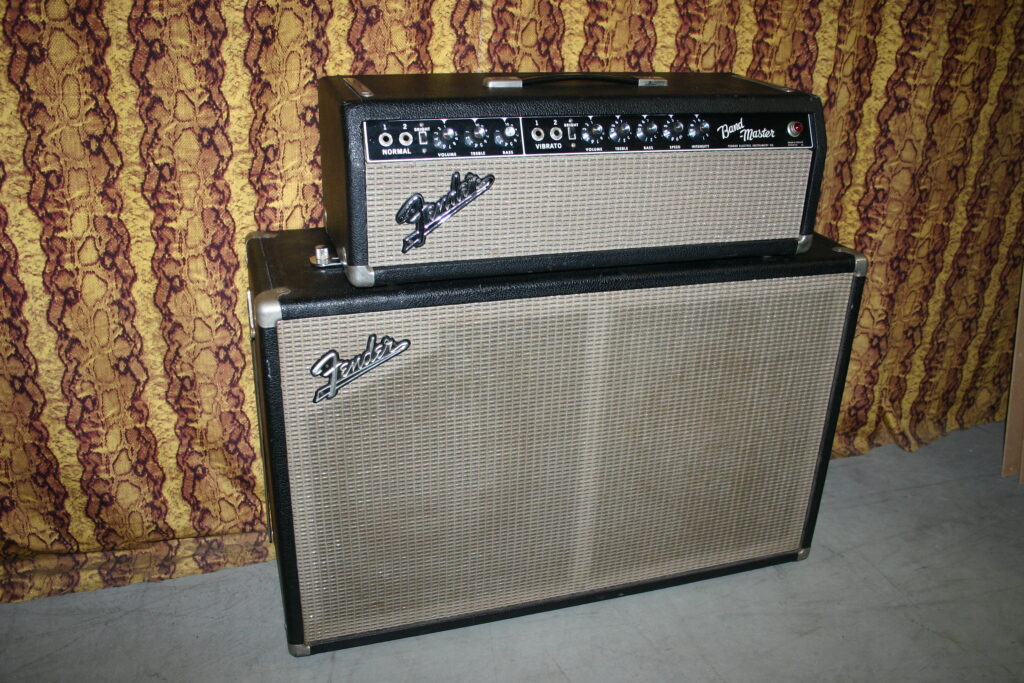 Here we have a very clean and original Fender Bandmaster blackface piggyback combo for sale. Pre-CBS. It's had some work done to it, but it's mostly original except for all maintenance parts.
The following has been done to assure perfect functionality:
-Internal cleaning
-External cleaing incl chrome
-New power tubes (Tung-Sol)
-New preamp tubes (Tung Sol and Philips JAN)
-All electrolytic capacitors and power tube resistors replaced
-Check and restore all bad solder joints
-Replace defect and/or wrong parts to bring back to original specs.
This amp can be used in a studio or on stage right away, suitable for the (semi-) pro's. There's a 12 month warranty.